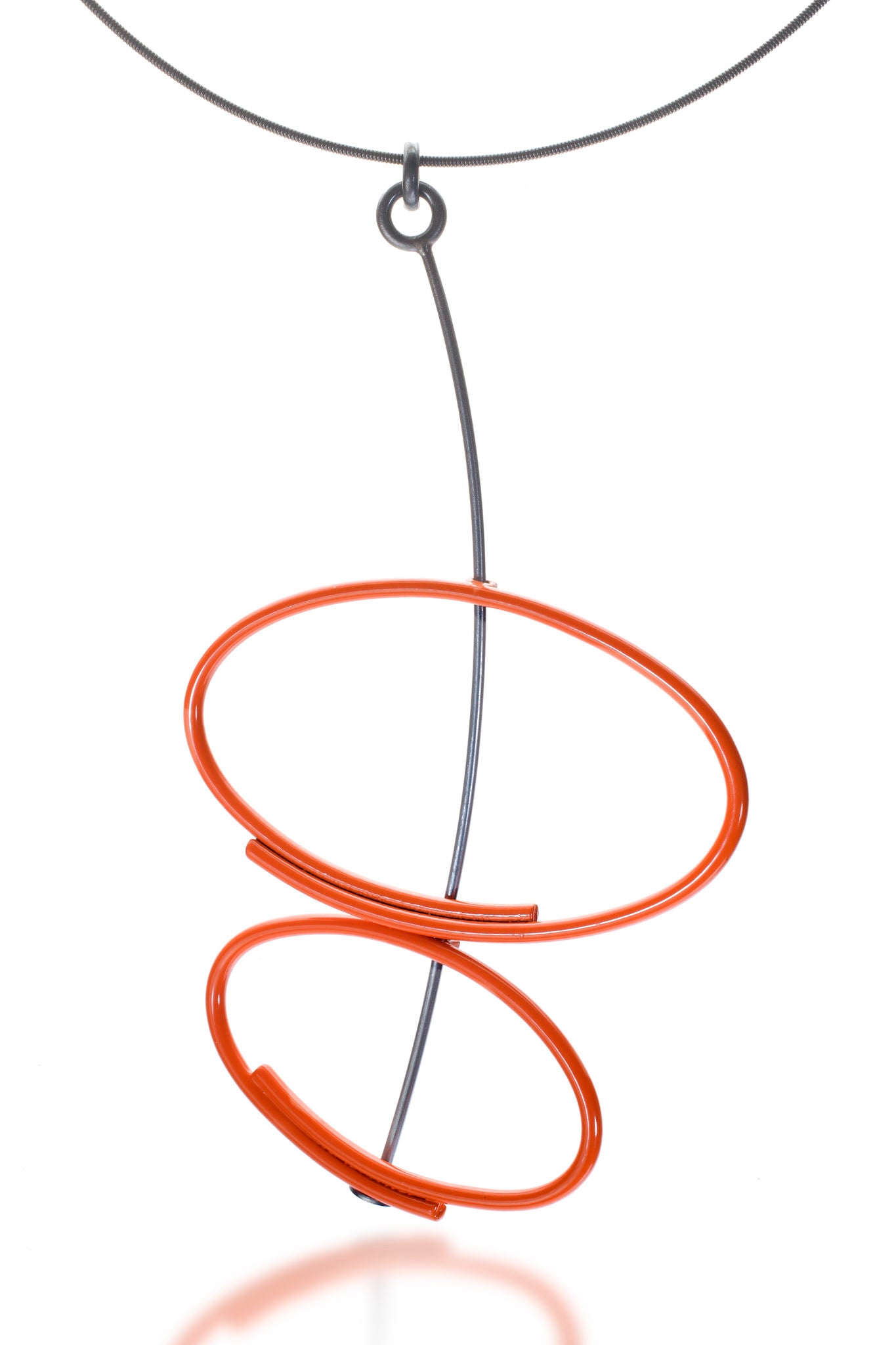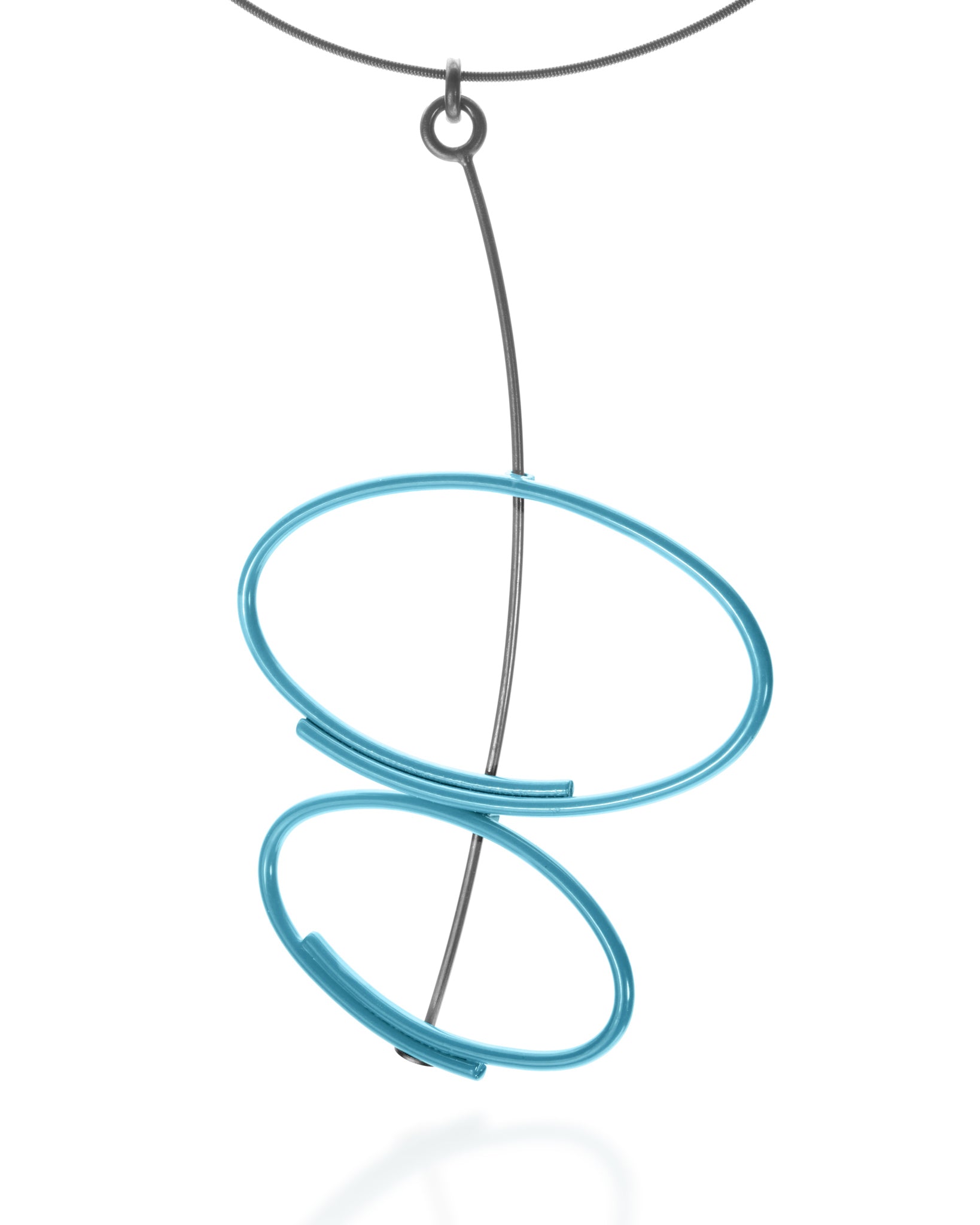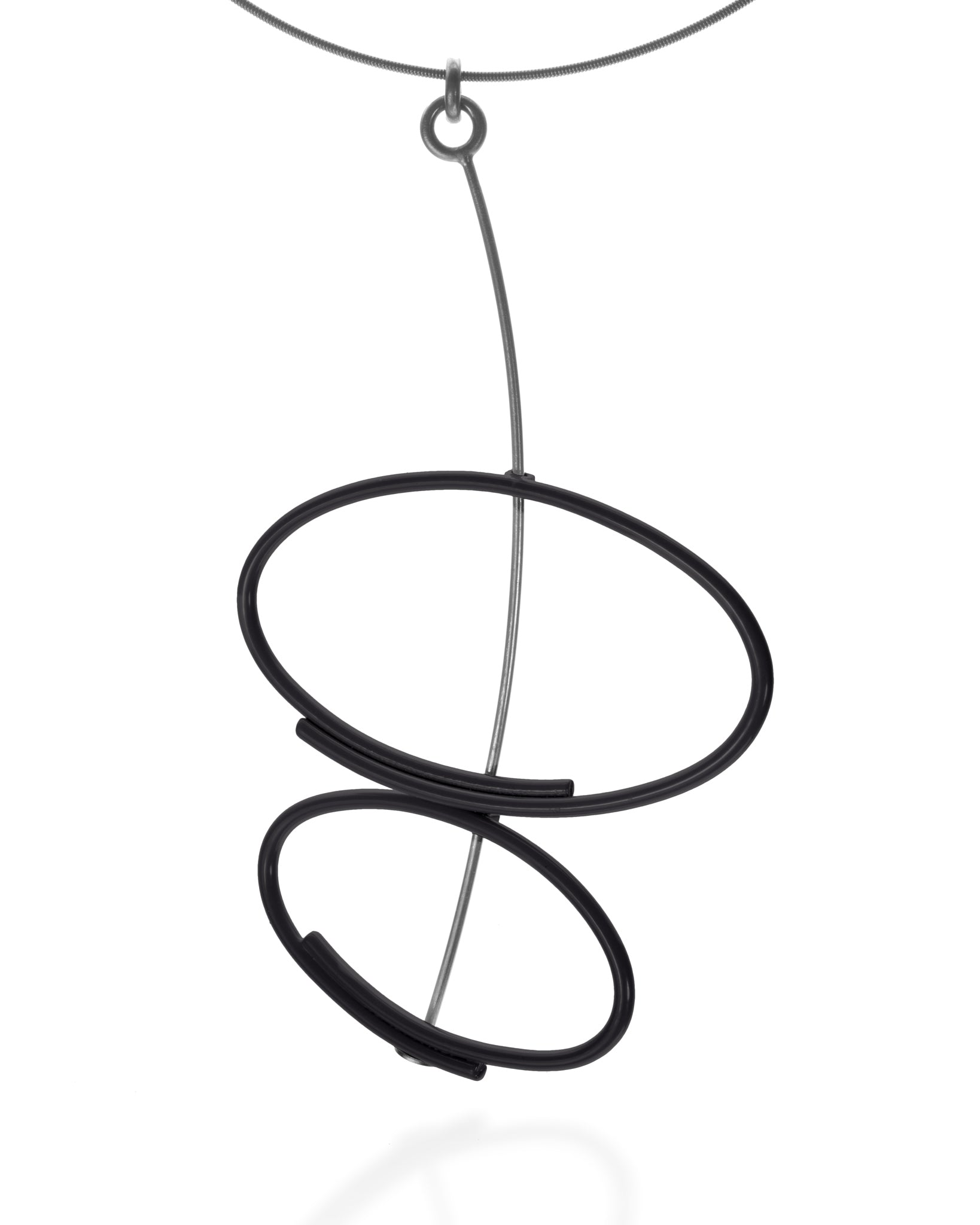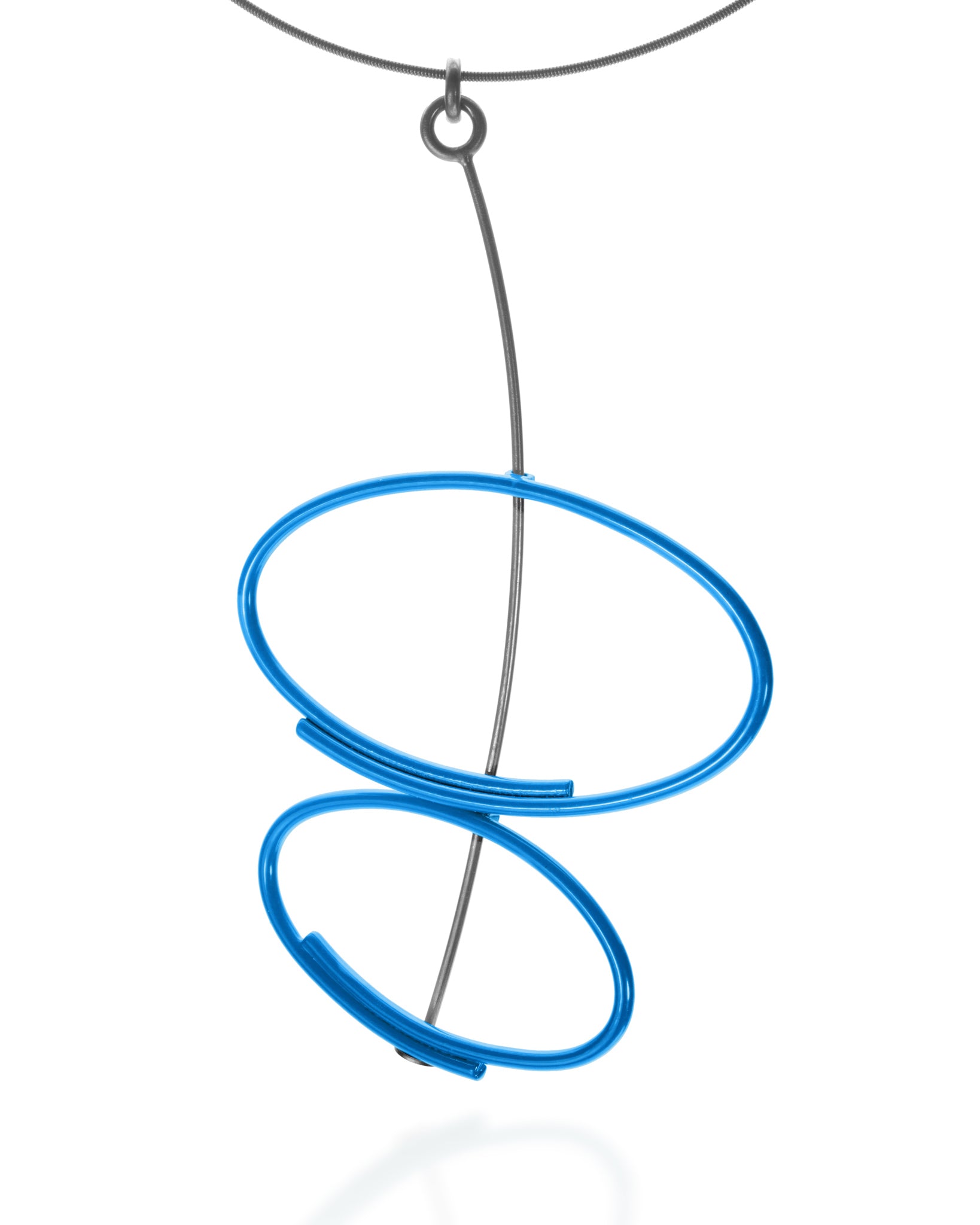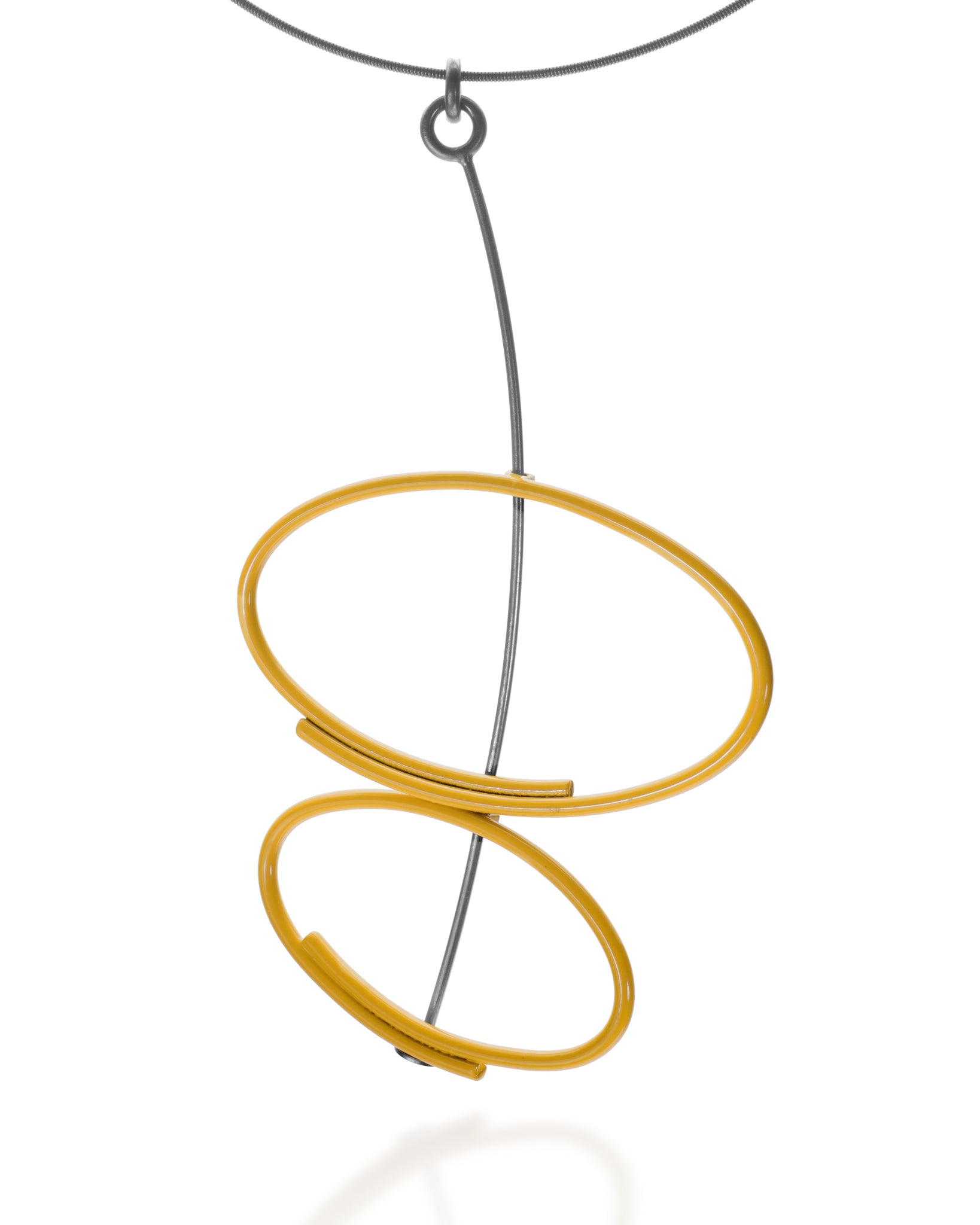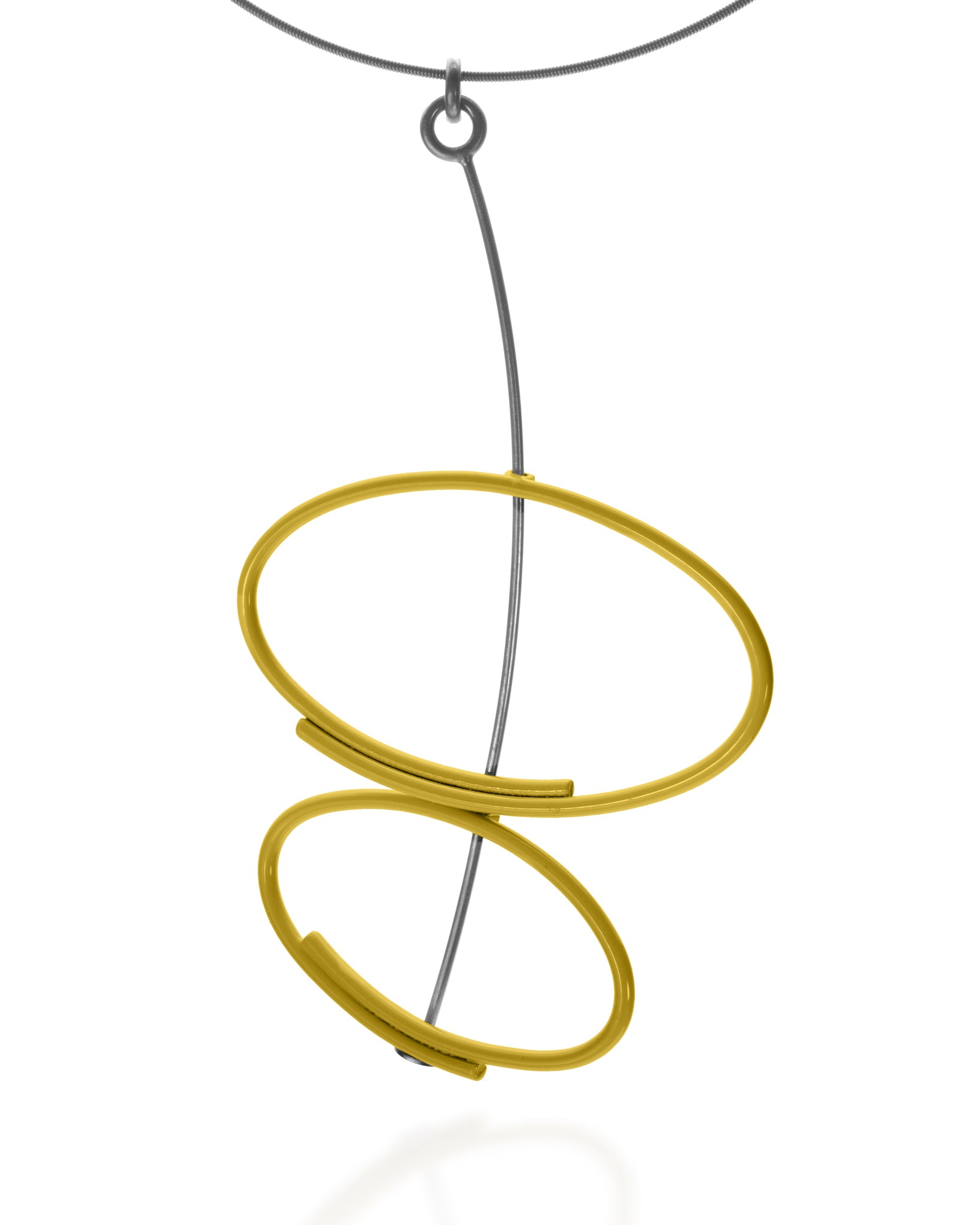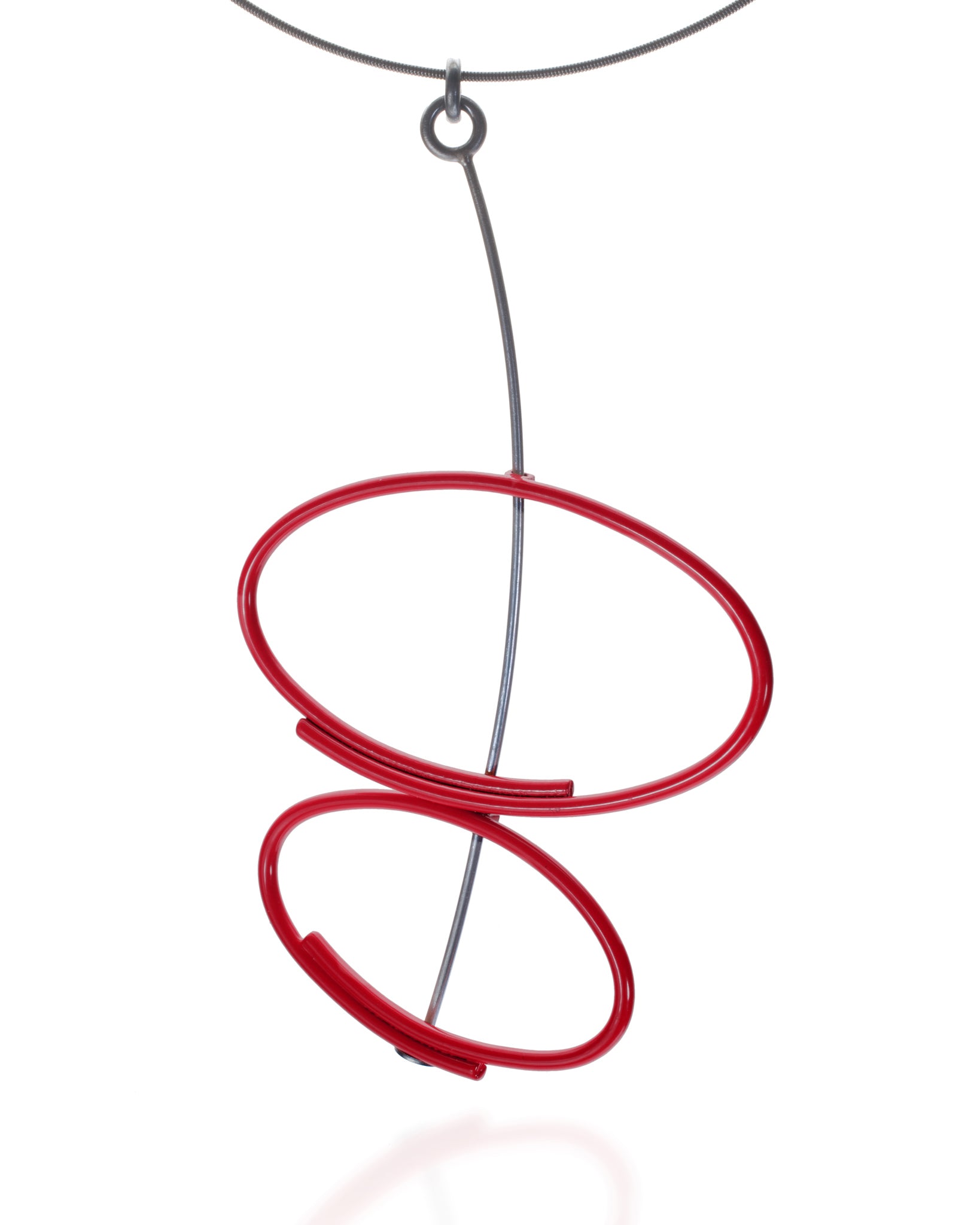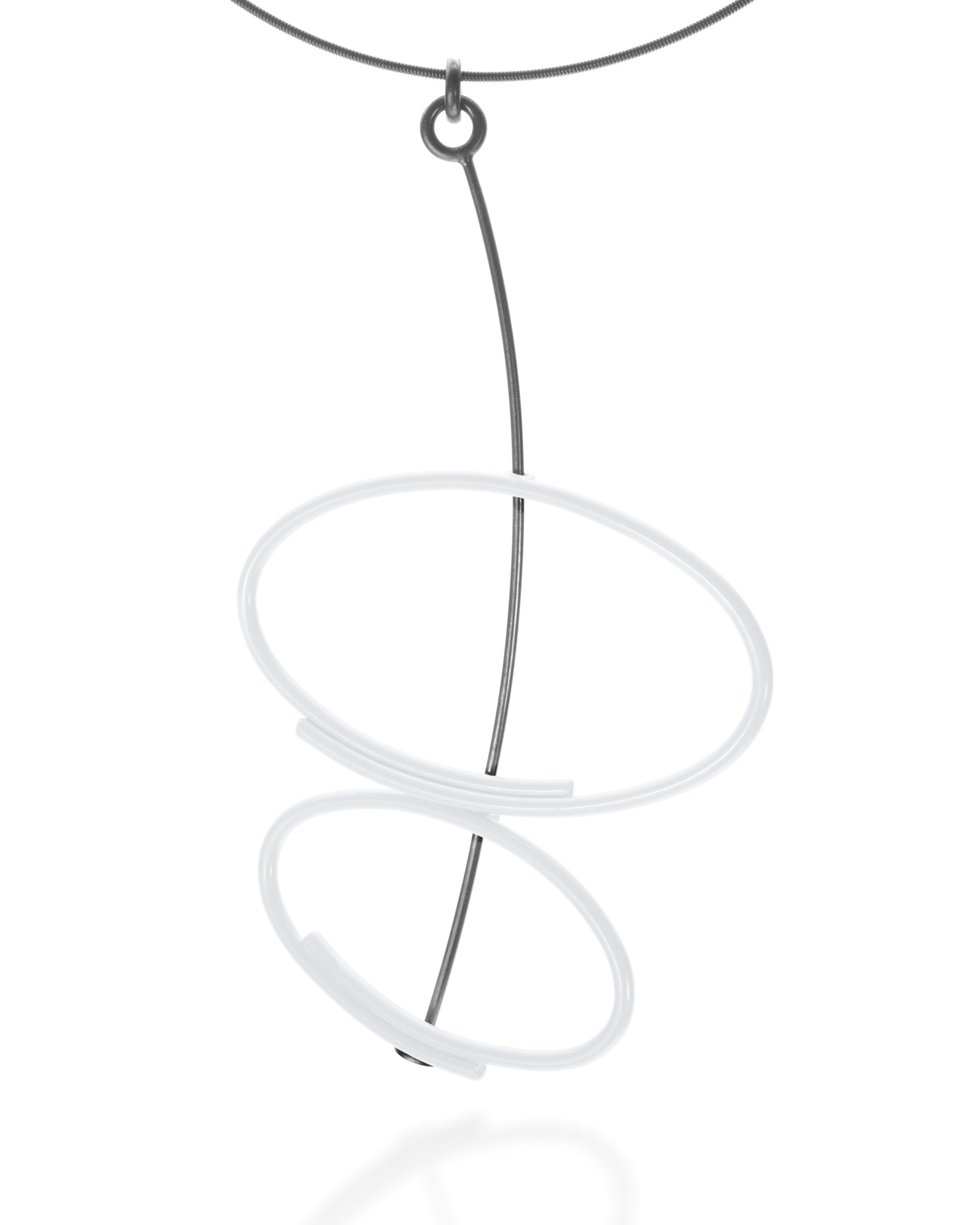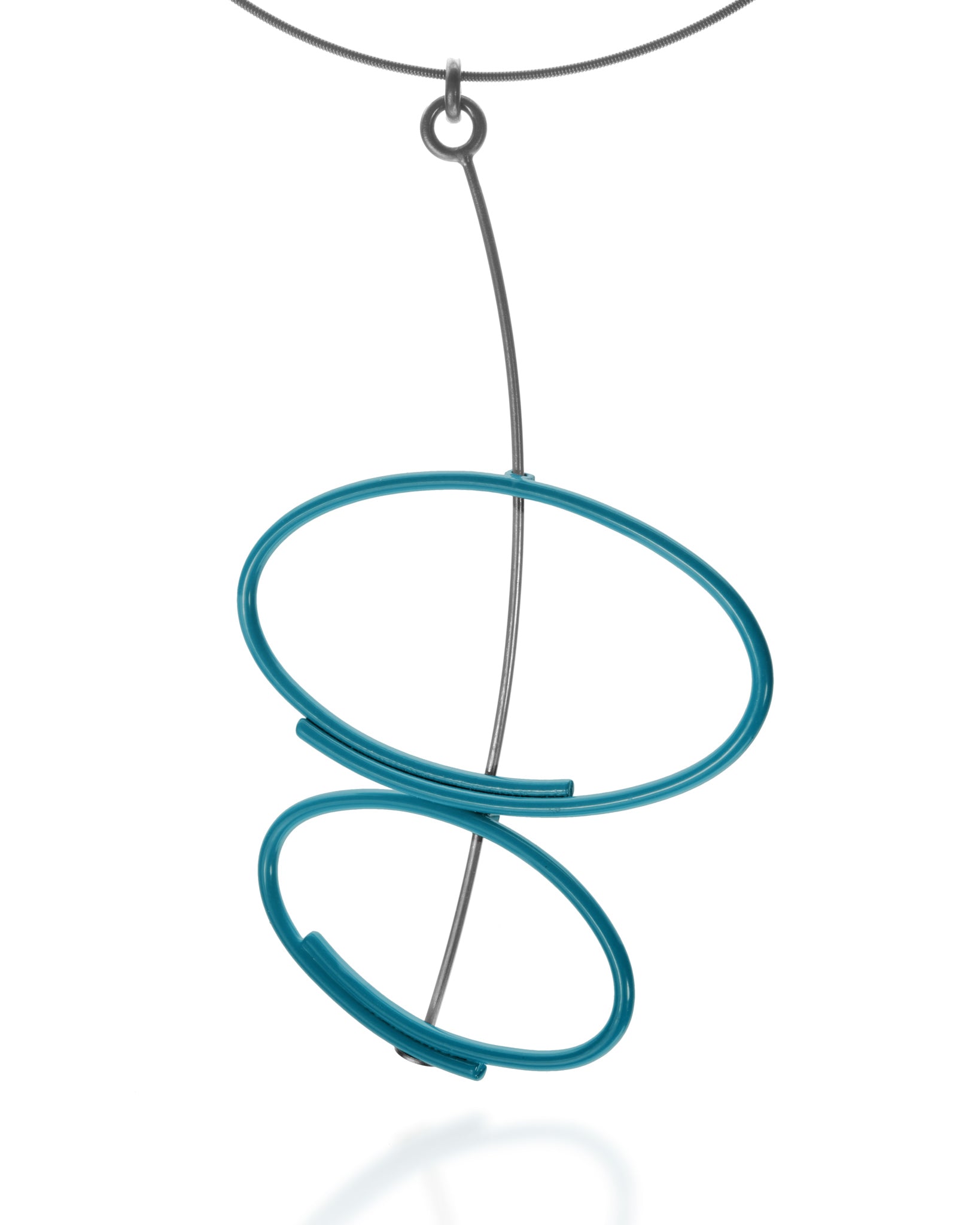 Double Oval Pendant in Orange
This simple linear pendant composed of 2 ovals makes quite a statement in this pop of orange. The oval components move on the center oxidized sterling wire. Available on your choice of a 16" or 18" oxidized cable neck wire.
• Dimensions: Pendant: 4½" H x 3" W
Cable neck wire:
16" cable neckwire
Made to order (2-3 weeks)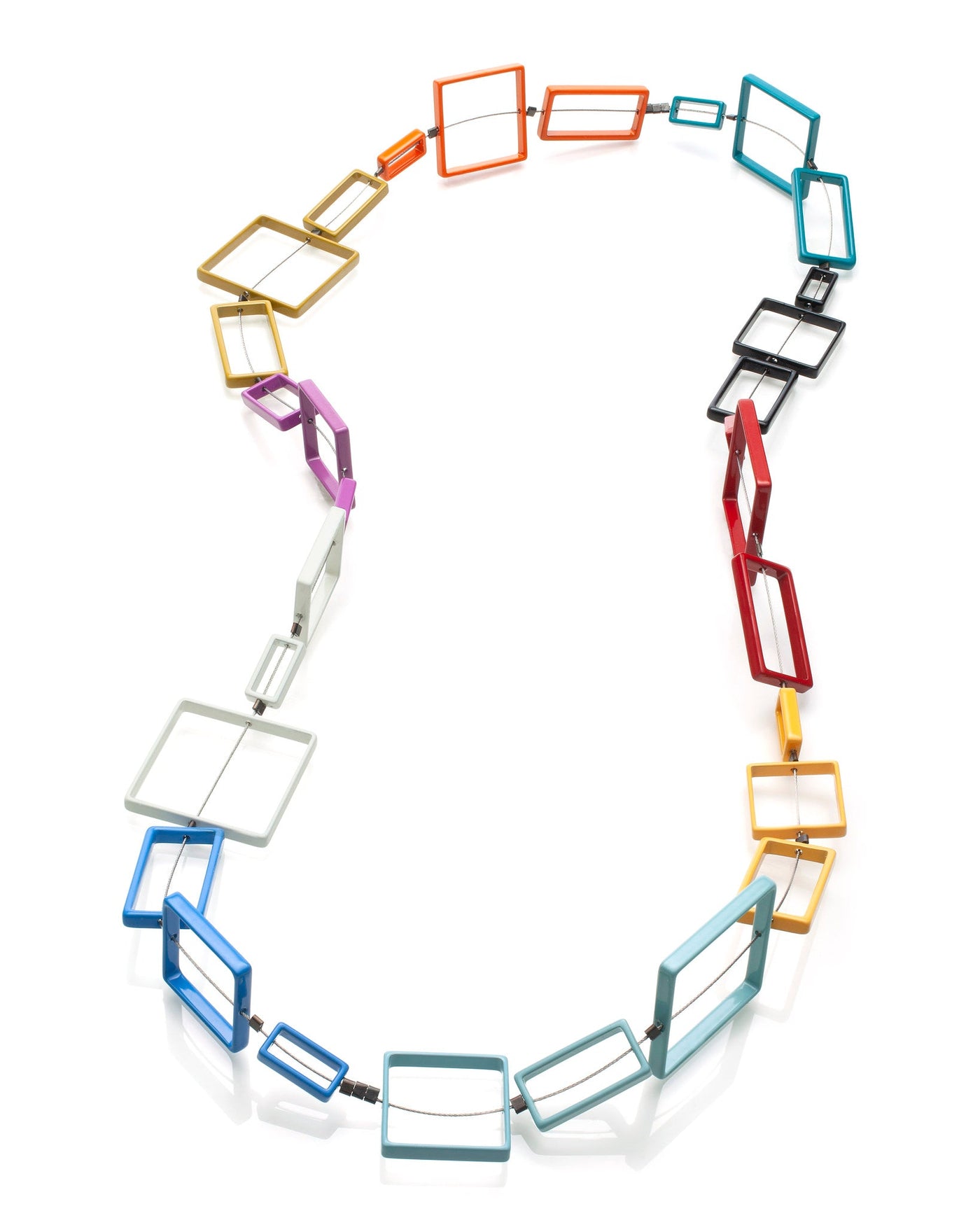 Colors
We do our best to represent our colors as true to life as possible. Keep in mind that every screen has different color settings so what you see here may vary slightly from real life. Shown here is a necklace which is made up of all of the colors available.
Please contact me if you have any questions about
the colors and availability.
Shipping
Though I keep many pieces in stock, most jewelry is made to order and take about 2 to 3 weeks to arrive at your doorstep.

If you need your order by a certain date, please contact me to inquire about options.