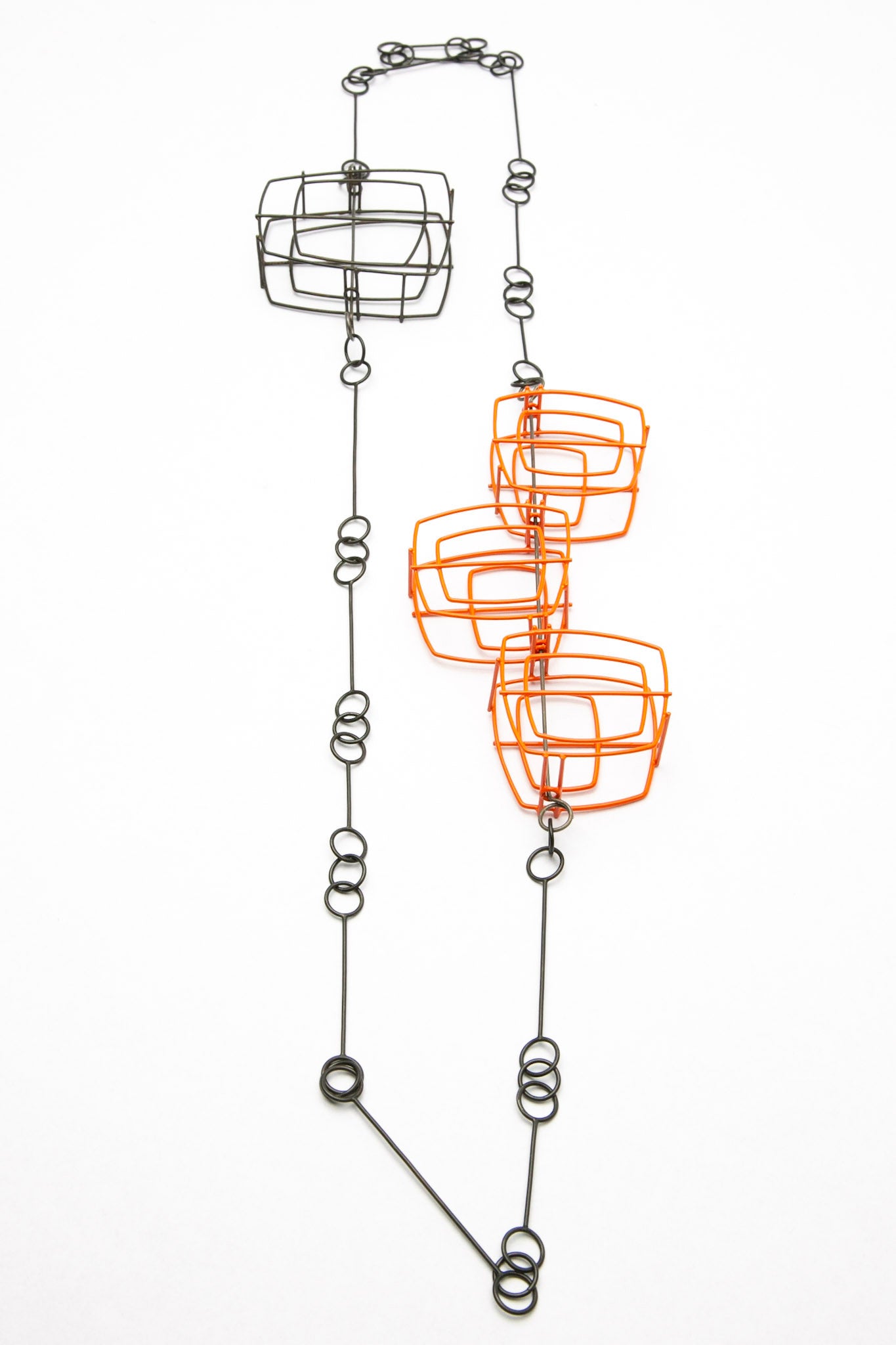 One-of-a-Kind Square Structure Necklace
One-of-a-Kind small link chain fabricated from steel, with four square structures. Color is added by powder coating.
• Dimensions: 40" H x 2½" W x 1" D
Shipping
Though I keep many pieces in stock, most jewelry is made to order and take about 2 to 3 weeks to arrive at your doorstep.

If you need your order by a certain date, please contact me to inquire about options.